From the smallest of local "mom and pop" shops to multinational corporations, "Search Engine Optimization" has been a topic that's loomed at large for nearly two decades. And with constantly changing technology, ever-evolving algorithms, and the advent of machine learning, the topic has spun an industry all its own with courses, consultants, and specialists. And, as if you hadn't discussed the topic enough, we throw in one more derivation: International SEO.  
So, what is international SEO, how does it vary from traditional SEO, and why do you need it? We'll try to answer those questions and lay out a simple strategy for implementing a successful plan to spur growth in all the markets you work in.  
SEO vs. International SEO: Similar and Different All at the Same Time
In the simplest terms, International SEO is the process of optimizing your website's structure and messaging so search engines can tell the countries, cultures, and languages you are trying to reach – and serve up the most relevant content from your website when a person from that targeted area is searching.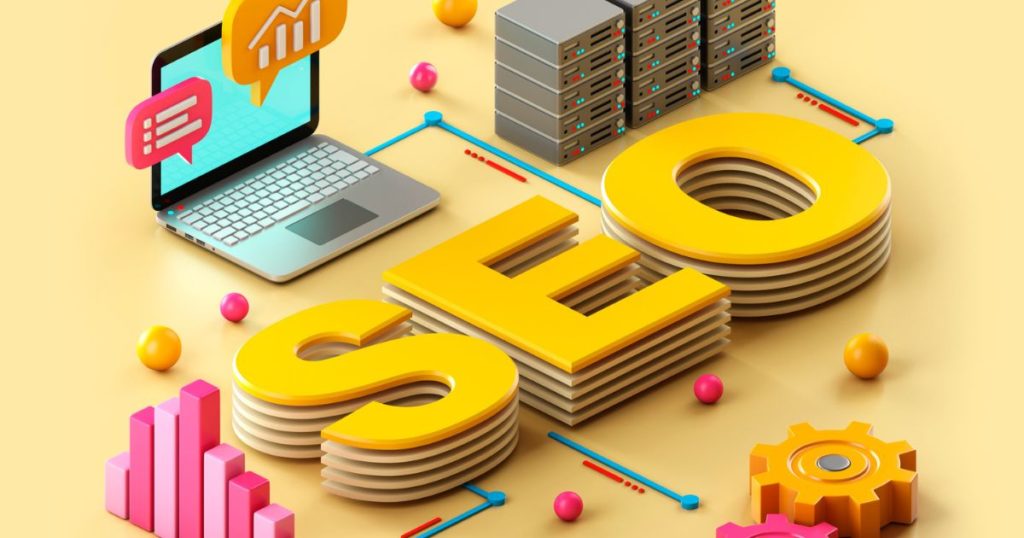 Or, to think of it another way, International SEO is everything standard SEO does to serve up relevant search results to prospects, but with another layer of geographical, cultural and/or language segmentation added on top.  
Controlled Expansion with Minimized Risk: International SEO as a Growth Strategy
If your organization already understands the benefits of SEO in targeting local customers, International SEO is simply an expansion of those concepts. And the result is your company being able to expand into all the markets where there is a similar need for your product and a match with your existing cultural understandings.  
This creates an incremental growth opportunity as you expand from markets you have mastered into markets that are similar enough to step into with minimal risk. Each new market represents a launch opportunity for the next as you get better and better at the process. And, of course, International SEO is the tool that allows you to manage that growth.  
Choosing Your Strategy: Multilingual vs. Multi-Country Targeting
As a company, you need to have your targeting strategy decided before implementing an international SEO strategy. And in some cases, this strategy may actually steer you away from true International SEO. It's natural to be confused at this point, but here are some examples of business cases and the strategy they require:  
1 Country or Culture, Multiple Languages = Multilingual SEO
This strategy doesn't actually fall under the classic definition of International SEO, but it's often confused with our core topic, so we can start here. Let's say our business is based in Switzerland and must contend with four different official languages to serve customers inside its borders. Suppose the product we are selling can't be shipped. In that case, our strategy for expanding the business is to build a multilingual website to target people living inside Switzerland in the language they most prefer. Canadian businesses have faced this problem with English and French, and many local American businesses have created English and Spanish versions of their web content.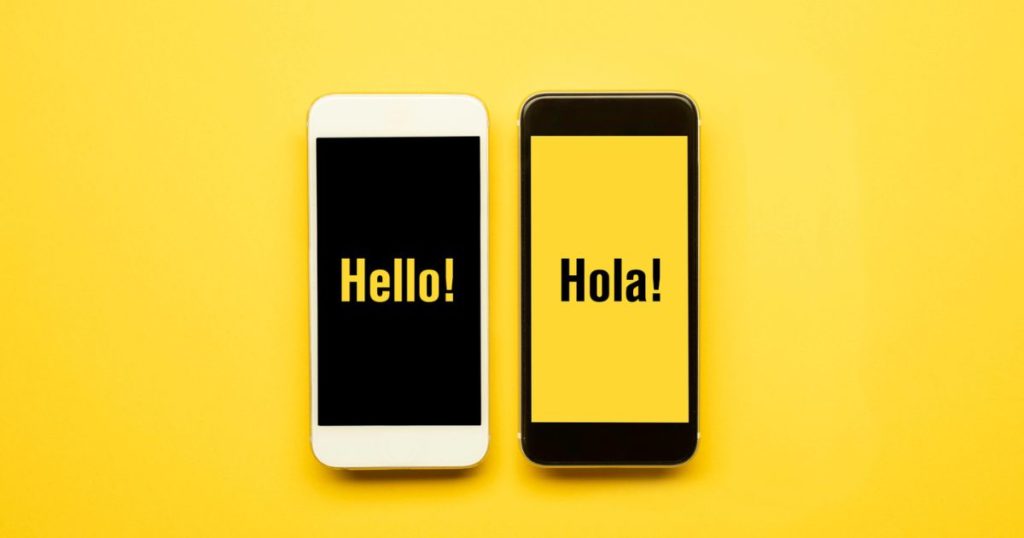 Multiple Countries/Cultures, 1 Language = Single-language, International SEO
A business based in the US has a product that's also useful in England, Canada, and Australia – and the country can ship the product. The language, with subtle variation, is suitable across all four countries, but the web content needs to cue the search engine to the different targeted areas.  
There's another application to this single language/multiple country strategy. In many technical fields, English is the language that transcends borders. A company in the biotech industry selling lab supplies or production equipment will want a presence in India due to the number of labs and production facilities in the country. Since most customers looking to buy biotech products will be fluent in English due to their education in the US or England, there's no need for additional language translation. However, consideration still needs to be given to International SEO India's best practices like specific search engines used and any keyword differences between US, Indian and British customers.  
Multiple Countries/Cultures, Multiple Languages = Multilingual, International SEO 
Now things are getting complicated. Or at least complex enough to keep you engaged in the process! As you step up to targeting multiple languages and countries, each added variable adds a level of complexity that, in turn, requires an additional level of organization for your web content. This enters the realm of enterprise systems where your site can have hundreds, if not thousands, of pages that will need to be tagged and indexed into folder structures to help search engine crawlers find the relevant information and deliver it to the user.  
Implementation: Organizing and Tagging Content and Targeting Customers for Maximum Effect
This is a non-technical overview of International SEO strategy, so we won't get too granular. Still, a solid International SEO implementation depends on understanding the web content organization and tagging you need to use to "tip off" the search engine as to which customer you are targeting with each section of content on your website.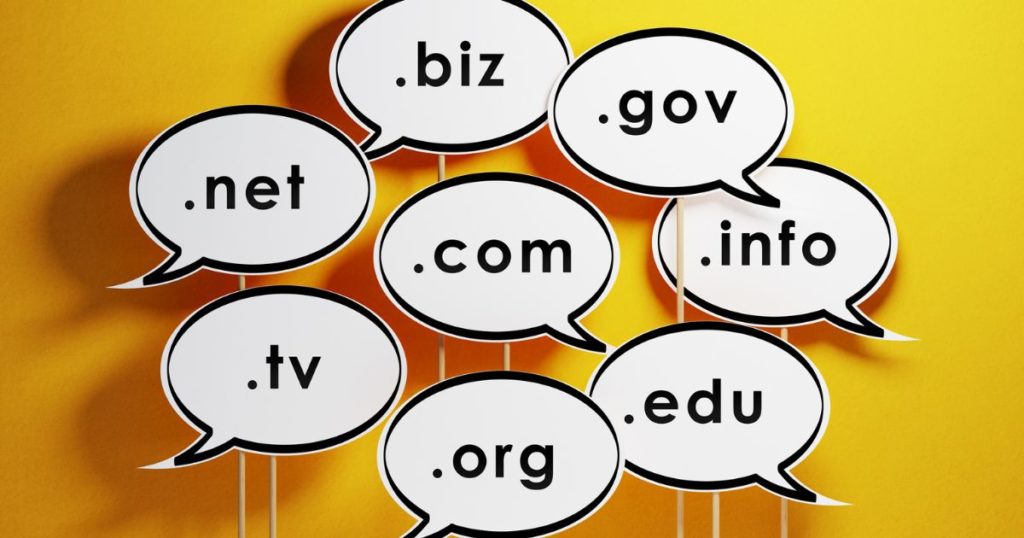 Basic URL Options for International sites: 
ccTLD – Country-specific Top-Level Domain, the tag at the end of the company name (rather than ".com") identifies this site as being country specific. This country-specific strategy is the easiest way to rank your site locally, as it sends the clearest signal to search engines. However, it's expensive to maintain, and each site has its own domain authority – making it labor-intensive to keep up.  
Example: companyname.us  
Subdirectory – One "Digital Folder" for Every Country You Target. This organizational strategy separates each block of international content from your main site to make managing different messaging easy. However, with such ease comes a drawback: subdirectories generally send a weaker signal to search engines, so a local competitor may outrank you as a result.  
Example: companyname.com/us  
Subdomain – "Third Level Domain" Separation for Internationalized Content. This subdomain structure contains all your internationalized content that the search engine separates from the root domain. Like a subdirectory structure, this makes maintaining content easier but creates a weaker signal to search engines. Additionally, it may dilute your domain authority, reducing your SEO ranking.  
Example: Us.companyname.com  
Keyword and Content Concerns: The Right Word for the Right Market and Original Content All Around
As with all SEO, the path to getting results is to create the most user-relevant content. Organizing your domain structure (see above) tells the search engine where to look for content. But the content it finds in the location must match what the market user is likely to be searching for.  
Keyword Targeting: Even in a single language strategy, different countries have different words: The American "Car Hood" vs. the English "Bonnet" or "Mom" vs. "Mum." A thorough understanding of international SEO keyword research can yield an incredible lift in total results.  
Beyond Keyword Packing: Tailor Your Content to the Language and Culture
By using local currencies, phone numbers, addresses, and conversational styles that will resonate with your local customer (a.k.a Transcreation), you are telling the search engine and the reader that you are committed to serving the local market. And that means better results all around. Some other considerations to help your content feel local:  
Link to local content 

Explore additional strategies for ranking on local relevant search engines like Baidu in China or Naver in Korea. 

Consider hosting your site on a local IPO. 
Worry not. Chillistore has you covered!
And if it seems confusing, don't worry; our international SEO team at Chillistore has decades of accumulated experience and worldwide resources to create exactly the structure and content you need to implement a complex strategy like this. Drop us a note- we're happy to help!
The world of localization is complex. Many moving parts contribute to the adaptation of a product or service to meet the needs of a specific language or culture of a target market. Communicating with consumers in their native languages builds brand credibility and loyalty, increases the likelihood of sales, and boosts the value of a business. Many key players make this possible. One of which is a Localization Quality Manager.
If you're thinking of switching to a role on localization or are curious about what the purpose of a Quality Localization Manager is in the greater scheme of things, then keep reading.
Let's dive into what a day in the life of Florencia Riquel, Localization Quality Manager at Chillistore, looks like.
The Day-to-Day
Florencia has many different types of tasks everyday:
Managing simultaneous accounts
Hosting and attending meetings
Creating and reviewing reports
Answering & sending emails
This equals a full plate for our LQM, so she starts her day with Slack to help plan and prioritize the tasks for the day ahead.
With so much to do and many tasks being time-sensitive, time management plays a significant role in her daily duties.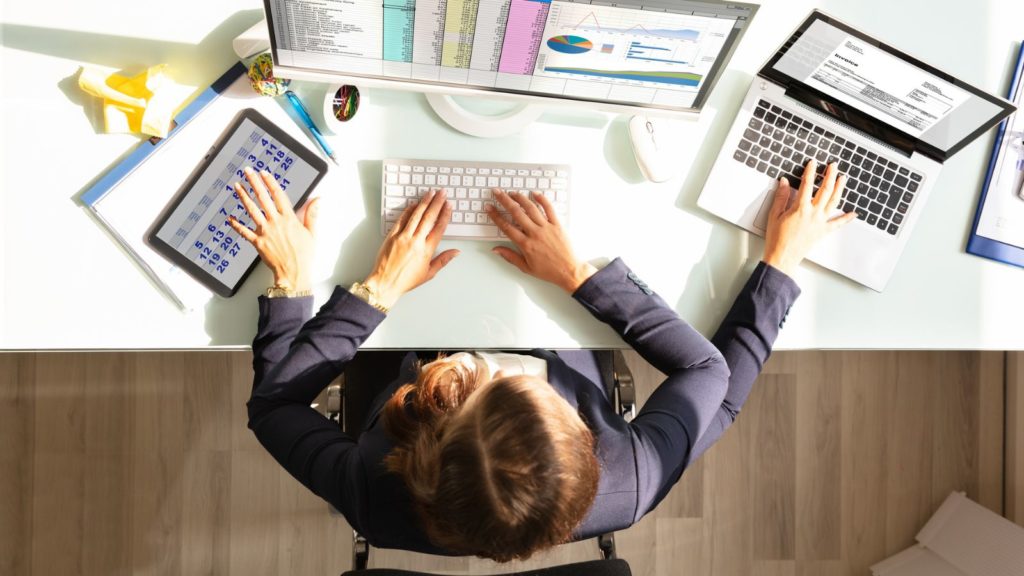 One major function of the role is related to one of Chillistore's core services: a program designed to bridge the gap between reviewers and translators.
Our manager facilitates frequent calls where the team meet and discuss linguistic details as well as specific goals for their locales so that continuous improvement is always on the table.
Before meetings she helps reviewers prepare by sharing quality results and providing guidance on how to proceed.
The Monthly Scope
Another chunk of her responsibility relates to the job quality results of each project conducted for clients. This includes in-depth analysis and review of quality scores of each project.
Being an LQM can be quite a client-centric job. Core deliverables include Quarterly Business Reviews (QBR) and weekly syncs with the client. These function as a touch base to check the progress on pilot projects or provide continuous support where needed. Additionally, every month a quality call is scheduled with the translation vendor to identify locales with quality problems and provide them with feedback on how to address those issues.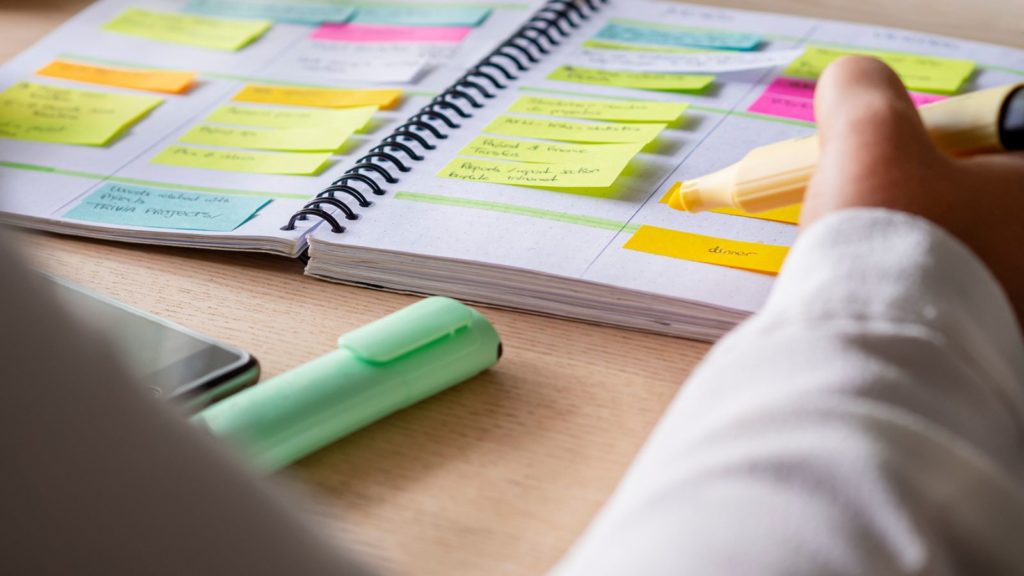 Terminology, Style Guides, and Playbook Creation are three key ingredients in an LQM's job description. Here's what they entail:
Glossary management (receiving term change requests from linguists and approving/rejecting as per client terminology criteria)
Term harvesting (extracting terms from a text or TM that will later be incorporated in the glossary – clients want to do this usually before launching a new product or incorporating a new locale)
Style Guide creation (when the client requires a new service, like copywriting or transcreation, the team needs to create specific Style Guides because such projects are different from "regular localization")
Style Guide updates (an LQM updates these monthly as per client request)
Playbook creation (documents that outline how a specific process works [copywriting, SEO jobs, Marketing localization] and stakeholders involved)
In addition to her many client-facing tasks, an LQM at Chillistore is involved with the onboarding process of new reviewers which requires her to liaise with project and program managers to get the job done.
On-the-Job Skills
Our LQM has developed experience using job-specific tools that support her tasks, such as SmartSheet, Excel, Power BI, and CAT tools like Smartling.
It's not uncommon for her to have multiple open terminology requests through Jira tickets . To keep track of everything, tools like Trello help her stay on top of it all.
To be successful in the role of Quality Manager requires deep knowledge of tools and processes, but to truly thrive, one must not be afraid to ask for help. Florencia reaches out to her network of teammates for their guidance when it's needed.
In this role, soft skills are equally as important as hard skills. With a globally dispersed team, it's important to keep communication flowing via asynchronous messages.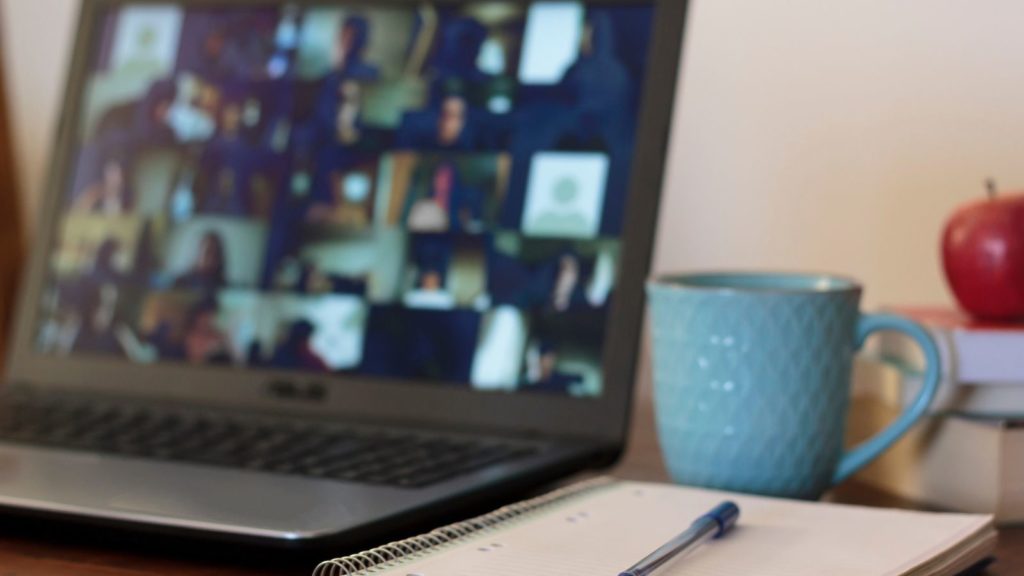 An LQM constantly works with a great deal of people, each with their own needs and requests (clients, reviewers, PMs, Program Managers, etc.) which requires her to adapt, step into the shoes of others, and anticipate their needs.
Florencia believes putting love and care into what you do makes a difference, and people surely notice. Clients value her responsiveness, her ability to address their needs in a timely manner and her humility and wisdom in saying, "I don't know how to do this, but I'll check with the person who does".
Overall
An LQM plays an integral role in keeping things running in the translation process. That includes being a touchpoint for everyone involved from reviewers and translators to vendors and clients. They must manage task delegation and provide perspective from the side of quality.
Whether it's designing a style guide or working on launching a new product, an LQM's role requires her to be hands on and present with stakeholders throughout the process.
"I like the fact that you get to do something different very often because new things are coming up all the time."
 – Florencia Riquel, Localization Quality Manager, Chillistore
Whether you're curious about the role of a Localization Quality Manager or how this role contributes to successful localization projects, we hope this article has given you some valuable insights. Interested in learning more about how quality management in localization can help you better connect with your global customers or thinking of joining the industry? Reach out; we'd be happy to help.
A Simple Guide to Making a Difference During Breast Cancer Awareness Month

In the United States and around the globe, October has become synonymous with Breast Cancer Awareness. And with around 260,000 diagnosed with breast cancer in the US each year, the attention brought, and the dollars raised for research are sorely needed.
However, along with this awareness has also come a certain cynicism among consumers: With so many companies joining the cause, the public sensed opportunism among some companies, more anxious to be seen as supporting the cause than actually taking steps to do it.
No matter how well-intentioned a corporate partnership is, accusations of "pinkwashing" have become more common over the years, and many companies have found themselves in the middle of a PR storm after a poorly executed plan.
But avoiding these accusations and creating a respectful, effective cause campaign comes down to can be accomplished by remembering a few key principles:
Don't Lose the Humanity in the Hype
It's tempting to see other companies and competitors "jumping on the bandwagon" of breast cancer awareness and to think you have to jump on as well or risk losing market share – that the cause is actually a business opportunity to be leveraged for short-term gain.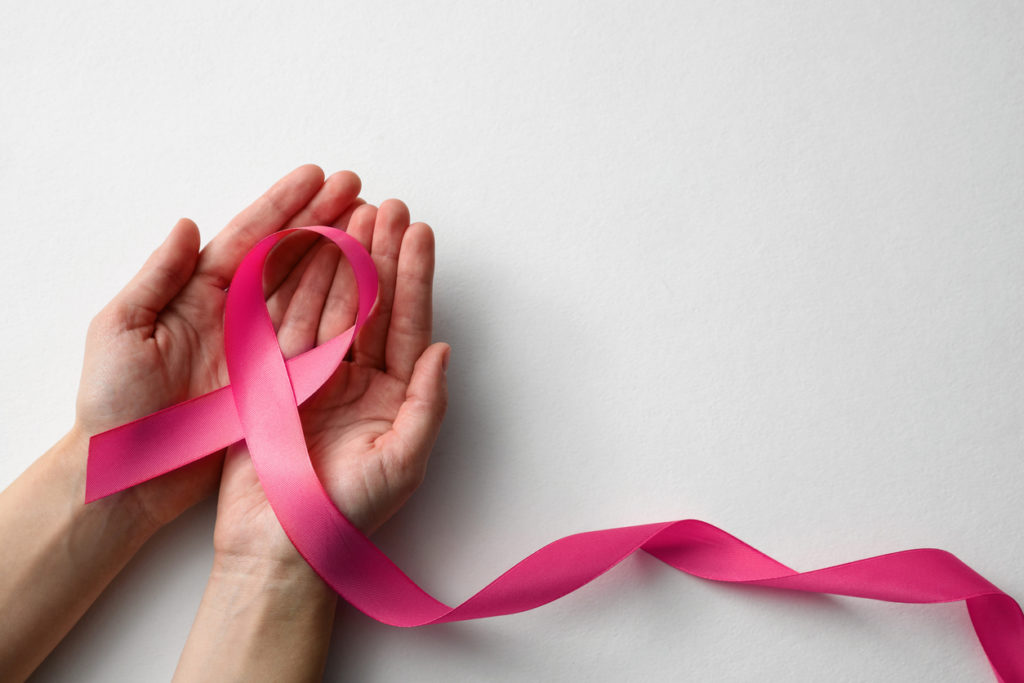 Medical sociologist and "Pink Ribbon Blues" author Gayle Sulik has been critical over the years of this " business-first" philosophy and the sensationalism around the breast cancer cause it has created. That hype led to her book exploring and exposing some of the cause marketing and creative inclusion missteps. In one interview, she stated, "The more I looked, the more I learned that something else was going on, and it had nothing to do with research. Breast cancer got 'branded,' and companies were using the pink ribbon as a logo, not the rallying call it was intended to be."
Our suggestion? If Breast cancer is a cause your company wants to support, find an avenue to do it meaningfully with a respected organization and a well-organized event with a proven track record.
Create Events That Translate into Action Instead of Trivializing the Disease
While it's tempting to create a company event that will be "Fun," like a walk or dress-up day, many experts point out that these events trivialize cancer and desensitize customers and employees to the challenging realities of the disease. By making it "fun" or "silly," real research and prevention efforts can feel unimportant and unnecessary. In her book "Hiding in Plain Sight", author Patricia Stanch showed how cause marketing watered down the cancer message and made the disease seem less rather than more important. While messages like "Save the Tatas" spelled out in body paint on college students or the "Breast Friends Fun Run" may be intended to draw a crowd and start a conversation, the result, according to Stanch, is desensitizing the seriousness of the disease and, hence, less action on the part of consumers rather than more.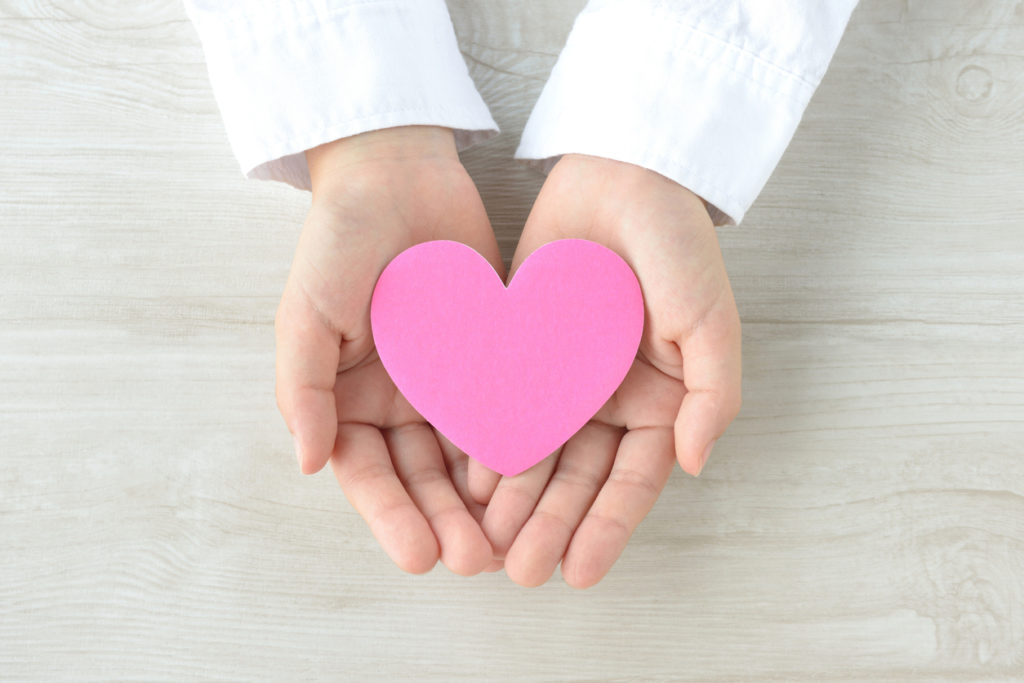 Avoiding The "Awareness Only" Trap and Find an Active Partner
Several large foundations in the US have been called to account in the last decade on accusations that their designated mission to "raise awareness" did little to nothing for raising research dollars, creating meaningful screening programs, or even having much effect on cancer rate among the public.
Thankfully, this public calling out made many organizations raise their standards and be more responsible with the dollars they brought in. An easy place to start vetting an organization to see if its work is above board, is its website. Any truly well-intentioned organization will report specific financials to show how much of their operating budget is going to the cause vs. being absorbed by administrative expenses. Further, all nonprofits in the US with contributions above $100,000 and assets over $250,000 are required to file IRS Form 990.
For further vetting, you may consider using websites like GuideStar or CharityWatch that produce reports on the actual results of an organization's work and reviews from others who have previously worked with the organization.
A little due diligence at the beginning of your efforts can save many PR headaches later.
A Clear Donation Offer Avoids The "Pink Washing" PR Firestorm
There's an unfortunate trap in cause marketing and efforts. Because everyone wants to avoid accusations of impropriety during inclusive QA, the details of a deal with a partner organization can drag on past the publishing deadline for your corporate communications materials – and so the communications team creates press releases and messaging that is intentionally vague, not because they are seeking to exploit a cause, but because the legal team hasn't signed off on the deal yet. In today's "always on" digital media world, this can quickly build into a PR firestorm as consumers see a message like "A portion of the proceeds support breast cancer awareness" and assume it's a thinly veiled disease exploitation ploy.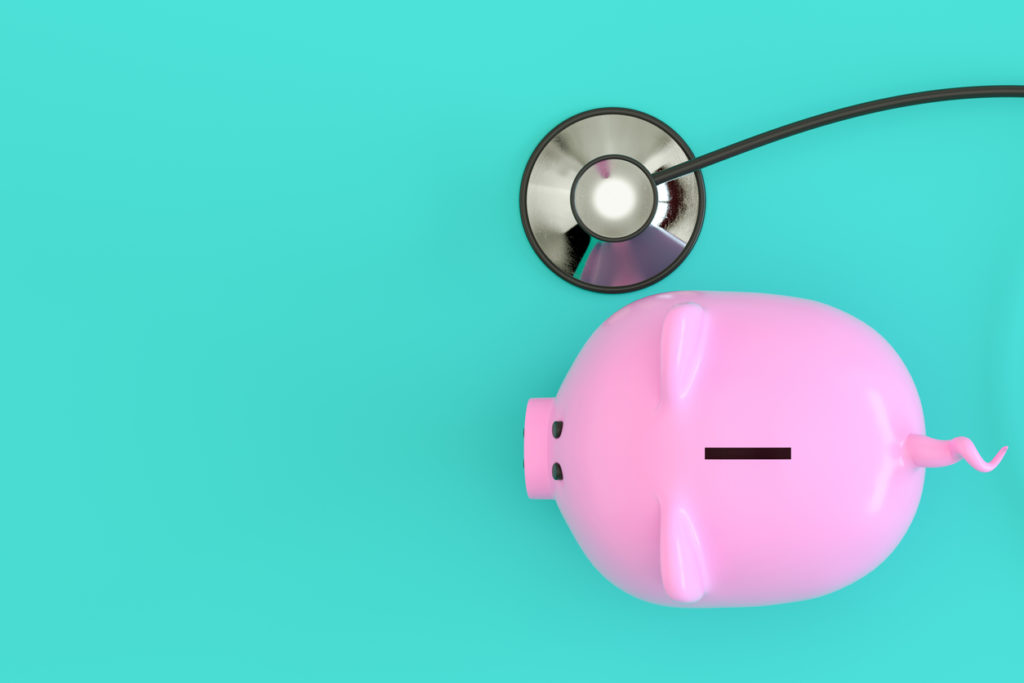 To avoid this, we suggest starting your planning as early as possible and, of course, keeping the offer for your partnership simple and concise: 10% of the proceeds from specific products purchased between specific dates are being donated to a specific organization.
 Need Advice for Cause Marketing Far Away from Home? We Can Help.
Getting involved with a cause or event in a local market can be a great way to tell customers you care about the same issues they do. But getting the messaging right can be a challenge – a challenge the Chillistore team of localization pros is happy to help with. Drop us a line. We'd love to show you how!
If you've been in localization for any amount of time, you've heard the cringe-worthy stories of a market entry gone awry. More than mere entertaining anecdotes for the cocktail party, these tales serve as instructional warnings to all of us to stride in boldly to a new market – but only after doing our homework and learning the lessons from those who went before us.
Three of the most common localization gaffes are: linguistic missteps, market adaptation that misses the mark, and clumsy culture conversions. Examining a few examples from each of these areas can help you anticipate problems before they happen and serve as a check for all the details you might be tempted to skip when the launch deadlines are looming.
Finally, stories like this can also serve as great examples to share with management on why you don't want to rush the research and planning for your next market entry – or shrink the research budget that makes the planning possible.
Mistake #1 – Linguistic Missteps in Naming Translation
Product names need to instantly telegraph a benefit or evoke a feeling in a consumer's mind that makes them stop and do a double take so that the sale can be made. Sadly, the double take in another market may not be for such positive reasons.
When An Out of This World Experience Translates Into a "No Go"
For any American car enthusiast, the Chevy Nova is an icon. When it was first launched, the name resonated with a space-fascinated public and evoked a sense of odyssey and adventure that hit all the right emotions to make the car a commercial success. It makes sense that GM was eager to introduce the model in Mexico and keep growing sales. But instead of growing sales, GM found itself with a flop. If you're a Spanish speaker you already know why. "No va" translates to "No going" or "Does not work". Not exactly the promise you are hoping for in a car name.
"Puffs" Means an Entirely Different Kind of Selling Proposition in Germany.
Puffs® is one of those brands that any American will think of fondly when they have a cold. The product name gives you a sense of soft, gentle, and fluffy. But in Germany, "puffs" is a slang term for a brothel. Not exactly the image you are going for when selling facial tissue.
The Chillistore Fix: Preventing Product Naming Mistakes with Multilingual Testing
Before you consider your brand launch ready in any language, it's important to submit your customer-facing material to a full battery of testing to ensure linguistic quality assurance. Our team of experts understands that language is an interplay of linguistic AND cultural consideration. That means our testing takes both parts of the language into account to identify words that may not be correct in the local market. This makes sure your product name won't be taken the wrong way.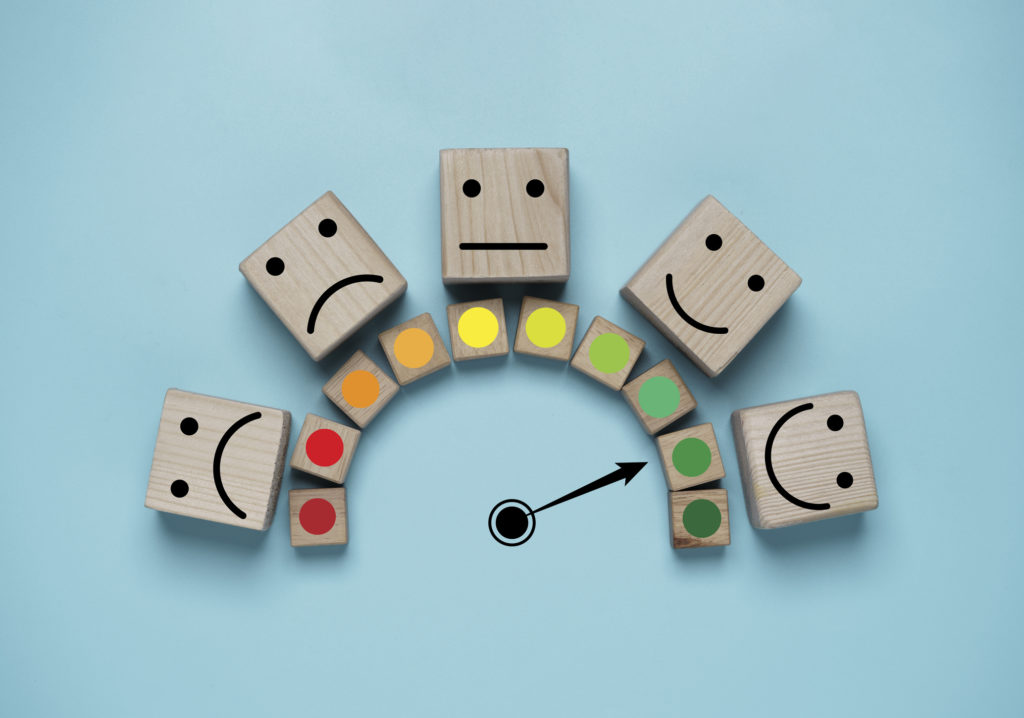 Mistake #2 – Slogan Adaptations That Take the Meaning Too Far
Companies spend countless hours developing taglines that maximize positive impact in their native tongue. But when they don't use the same care in translation, it can create some uncomfortable moments.
When KFC Discovered "Finger Lickin' Good" Put Something Else on the Menu
In English, Kentucky Fried Chicken's iconic tagline is a vivid brand promise that you'll love every tender morsel. But when the restaurant chain decided to make its entry into the Chinese market it failed to realize translating its cherished tagline into Mandarin yielded a far more visceral, "Eat your fingers off".
"Got Milk?" Gets a Lesson on Knowing What You're Actually Asking
The American Dairy Association's "Got Milk?" is an advertising gold-standard studied in many business schools for its witty use of problem/solution advertising in a memorable and concise package. But the translated versions of the sign meant something altogether different to Spanish-speaking customers when the ads launched. "Are you lactating?" just doesn't sell dairy products quite as well.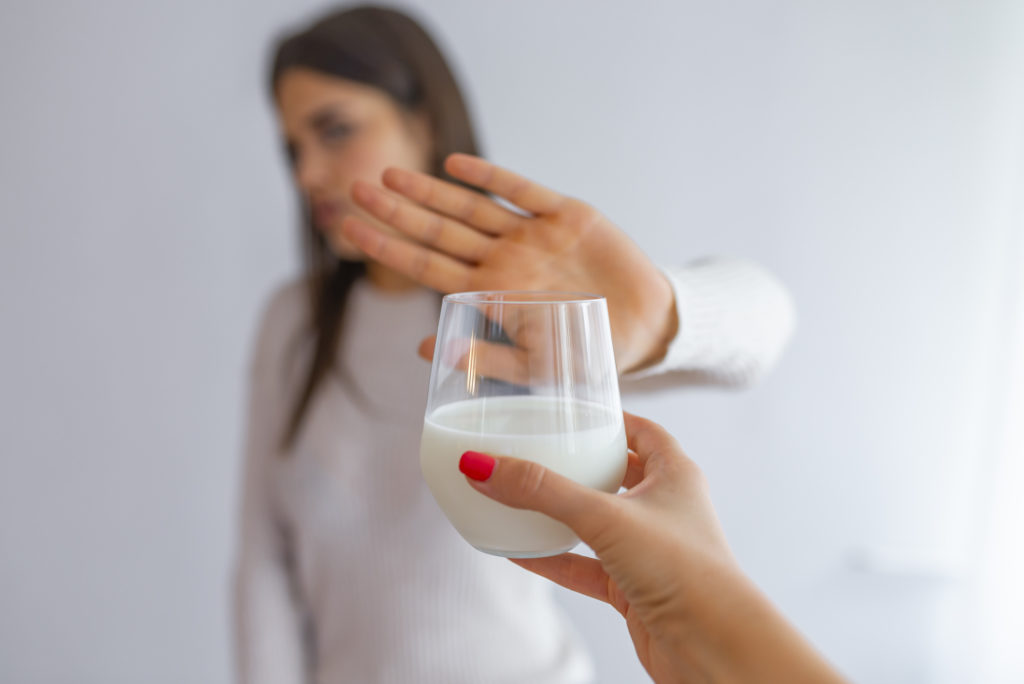 The Chillistore Fix: Inclusive localization
Language quality assurance is more than a simple translation. High-quality multilingual copywriting incorporates both linguistic and cultural advice to make sure the core promise of your brand is transmitted in the new market as powerfully as it is in the market of origin. At Chillistore, our team is constantly mindful of which terms and phrases won't work in certain contexts. We work with a variety of groups and cultural intersections in mind so that the translation is true to the original slogan's mission. All to ensure customers aren't seeing red after they see your newly translated tagline.
Mistake #3 – Clumsy Culture Conversions in Advertising Delivery
There's an old phrase that culture is the thing you're only aware of when you are outside of your own. For some companies that jump into a new culture can shock them into realizing just how different the meaning of an action can be taken.
Fiat's Love Letter Flop to Spanish Women
Italians are nothing if not romantic. So, as the logic went, what better way to introduce their new Fiat Cinquecento model to prospective "independent, modern working women" than with an anonymous love letter from a secret admirer – that would be followed up with a second letter introducing the car as the secret admirer a week later?
Spanish women were not nearly as receptive to Fiat's advance as the Italians had hoped – women complained to the police about being stalked, and a Spanish newspaper reported the campaign caused jealousy among several married couples. This wasn't the attention Fiat was hoping for.
When Pepsi Left Japanese Consumers with A Bad Taste in Their Mouths
At the height of the much- vaunted "cola wars," Pepsi sought to make a quick gain of market share in Japan by porting over the "blind taste test" advertising campaign that had been so successful in the US. What Pepsi failed to realize was the nuances of honorable competition that govern Japanese business. The ads were too adversarial for Japanese cultural norms, and the messages left local customers with the impression that Pepsi was, rather than being refreshing, ruthless, and arrogant.
The Chillistore Fix: Tailored Creative Briefs to keep the message on target with the local market
Far beyond mere translation of words and multilingual testing, successfully localized marketing campaigns must take into account the cultural norms of the target market to guarantee they will be just as engaging, persuasive, and emotionally appealing to your new market as it is at home.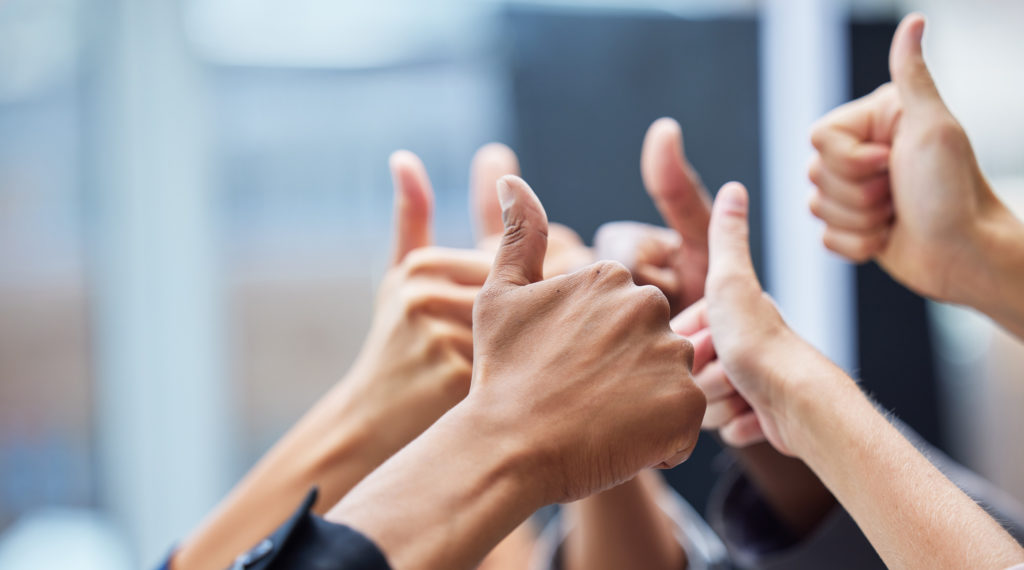 To do this, we recommend the creation of a Local Market Creative Brief. This document starts with your home market's brand standards and then incorporates the cultural nuances of the market to create a tailored "recipe" for voice and tone considerations in all in-market communications.
Sounds intimidating? Relax, you don't have to go it alone.
By working with experts on a local market's cultural norms, you can avoid some embarrassing gaffes. And we're proud to say we have a list of local market pros that are the envy of industry. Drop us a line – we'd love to introduce you to them!
As with any business, people drive success. Talented localization professionals are crucial to any Linguistic Quality Assurance (LQA) operation. The talent search for qualified professionals is a comprehensive one, and Supply Chain Managers (SCMs) are no strangers to the qualities and requirements the search requires. What does it take to be a good fit for Chillistore? A combination of hard and soft skills; the ability to assess the linguistic quality of any project; and a willingness to collaborate with the Quality Management (QM) team. What exactly does each qualification entail? We're breaking it down.
Balance is Key
What are the "on-paper" qualifications we look for in an LQA reviewer? First and foremost is a degree in Linguistics or Translation. We also want a subject matter expert, with excellent command of the source language.
If you tick all of these initial boxes, then we look for deeper skills, such as good communication and the ability to provide quality feedback. "Quality feedback" means feedback that remains as neutral as possible — AKA your assessment of content isn't bogged down by your own preferences. 
Of course, not all content — and not all translators — operate in the same way. Reviewers can't take a "one size fits all" approach, or they risk doing a disservice to the project. We look for reviewers who will get to know the client's expectations, and who will work with translators to meet those expectations (while respecting translators' individual styles). After all, reviewers are the last step in the LQA process, meaning their job is to add the cherry to the sundae.
Know the Challenges
LQA reviewers aren't simply editors, tasked with filling the page with red marks. Being a reviewer requires strong communication, since reviewers and translators frequently work together on solutions. Reviewers should be able to dole out feedback, as well as accept it.
When does "feedback" come into play? After a reviewer enters their corrections for a given translation, a translator then has a chance to agree or disagree with the suggested improvements. LQAs need to be completed efficiently, which means the QM team must communicate their feedback in a timely manner.
This brings us to another quality: responsiveness. Reviewers must answer emails within a requested time frame, which can sometimes be stressful. A good reviewer can respond quickly, without skimping on the quality of their instructions and feedback.
Our QM team spends a lot of time making sure all LQA guidelines are clear and concise. This makes it easier for reviewers to do good work.
Prioritize Partnership
LQA is a collaborative process, and understanding that is crucial to overcoming any challenges that may arise during a project. Translators and reviewers alike need to remember that two heads are better than one when it comes to creating high-quality products. A talented team has the client's well-being at heart, and a talented reviewer is open to a translator's input and suggestions.
Our QM team works hard to make sure the LQA process is smooth from start to finish. Every small step in the LQA journey is important to creating a high-quality result. We ensure that everyone involved has the time and communication necessary to put quality first.
Everyone has a work style that suits their individual needs. For some people, working on a written piece, while eating lunch, while petting the dog helps them stay sharp and efficient. For others, a one-at-a-time approach is the only way to finish something. There's nothing wrong with falling anywhere on this spectrum. What can become more of a hindrance than a help, however, is the idea of multi-tasking as a demonstration of hard work. That's why Stopping Multitasking is our third biggest challenge.
There's ample research showing that multi-tasking can often reduce productivity, as well as mental stamina. It takes time for the mind to process a switch from one focus to another, which burns energy you might need. So, every time you go from writing an email, to reading an article, to grabbing a snack — without completing one of those tasks in-full — you expel more energy. 
Why, then, is multitasking — and the ability to do it "well" — so often considered a skill? For the person multitasking, it can create an adrenaline rush, making you feel more productive than perhaps you are. For an onlooker, it may look impressive that you're able to "shift gears" so quickly. But are you really producing quality work?
We've identified some tips for both group work and individual work, which can help mitigate multitasking brain exhaust. To organize our tasks and assign time limits to them, we use Manic Time. Trello is another helpful project organizer, which allows you to assign tasks to yourself and your teammates, as well as due dates. It's important to assign a lead to each workflow, so you know who's responsible for organization within that project. 
When it comes to meetings, it's important to identify them as work items — i.e. things that require your full attention. They necessitate preparation, concentration, and follow-up effort, so it's important to block out time for all of those steps. Each day, look at your calendar and assess how much time you need for meetings, as well as the associated work. Be realistic; if a meeting is two hours long, chances are, you'll be a bit drained afterward. Don't plan on completing a major project after a long meeting, or you'll set yourself up for disappointment. 
It's also important to be realistic about what requires a meeting, and what could simply be an email or Trello discussion. There's no sense in adding extra time or effort to projects that don't require face-to-face steps. A lead is especially crucial when it comes to meeting organization. The lead can identify who's actually needed in a meeting, so as to avoid wasting people's time. The lead can keep track of what's discussed, and add the meeting minutes to Confluence (a collaborative documentation tool we love).
We've also begun a process called "Pull and Release," which is where a lead pulls someone into a meeting to discuss a finite topic, and then releases them once their piece is complete. This way, multiple people don't have to participate in entire meetings, and can spend time and energy on more pressing topics. Meeting etiquette should mirror your most focused project etiquette. Silence all distractions, like texts, Slack notifications, or other apps. Take notes, engage with your teammates, and save answering emails for after the meeting. 
As we've mentioned in previous posts, we think the Pomodoro Method is especially useful for completing work in an organized fashion. 
Select one project or task you want to focus on

Set a time for 25-30 minutes and work exclusively on that project

Take a two-three-minute break

Repeat
This very focused approach helps quiet outside noise, while still allowing you the freedom to touch on multiple projects in one day.
The bottom line? Trying to do too much at once is not the answer, nor does it make you cool or impressive. Sometimes, it's important to let the tortoise have its moment.