Industry Insights
"Up Close and Personal" at LocWorldWide 45: A Conversation with Female Leaders
LocWorldWide 45 is coming to a small screen near you! Between October 19th and 21st, you can tune into any and all of the virtual event's fantastic panels, meetings, and discussions. This year's theme? "Pushing boundaries." 
We certainly believe in pushing boundaries — especially cultural and linguistic. Globalization is about uniting people from all over the world in relevant conversation; it's bringing a range of experiences to the table, and figuring out how to relate; it's building bridges. 
LocWorldWide's event is certainly a boundary pusher, and we're particularly excited for one panel in particular!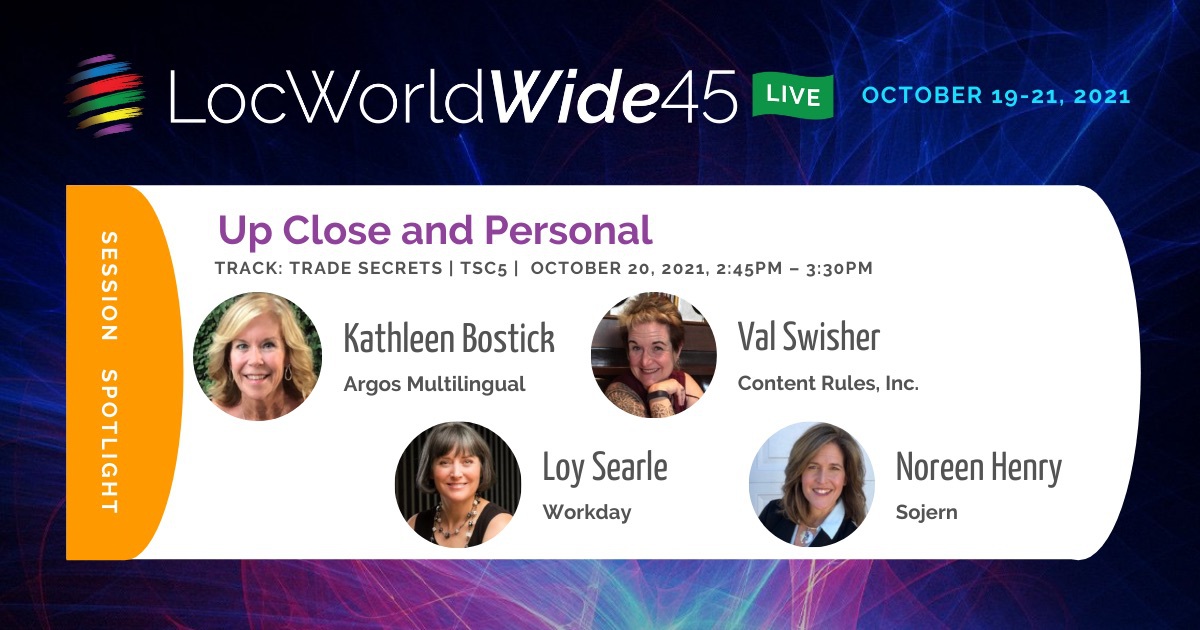 Argos' Senior Localization Consultant, Kathleen Bostick, will moderate a panel discussion on October 20th, called, "Up Close and Personal." The panelists — Noreen Henry of Sojern, Loy Searle of Workday, and Val Swisher of Content Rules, Inc. — will discuss their career journeys, focusing on their experiences as women leaders. What challenges have they encountered? How did they overcome them? How have they built credibility in the workplace as a woman in a sea of men? And how do they envision (or hope to envision) females in the workplace beyond the present day?
Chillistore's DNA is female (we were founded by Anna Woodward Kennedy), and we continue to employ talented women from around the world. Check out our team of women leaders on our management page.
We're eager to hear what these leaders have to say. Be sure to tune in!
Learn more about our diversity and inclusion efforts.
WORK WITH CHILLISTORE
Let's build something great together
CONTACT US